Rosanna Rossi release new Confetti Sprinkles range.
Rosanna Rossi has just released Confetti Sprinkles, a cheerful collection of 20 gorgeous birthday and occasion card titles to really make you smile.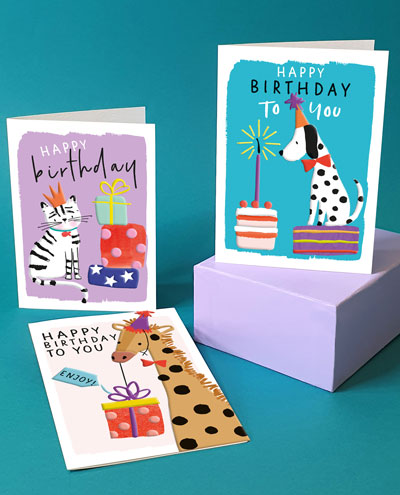 The collection features naïve illustrations complemented with pops of uplifting colours that were designed with a light-hearted approach featuring a cute dalmatian, a birthday giraffe, a cute brown bear, happy panda, tabby cat and many more fun characters and celebratory elements.
All of the cards are beautifully highlighted with emboss and black gloss varnish. The cards measure 110mm x 157mm and are presented with white envelopes.
07900 698 522
www.rosanna-rossi.co.uk