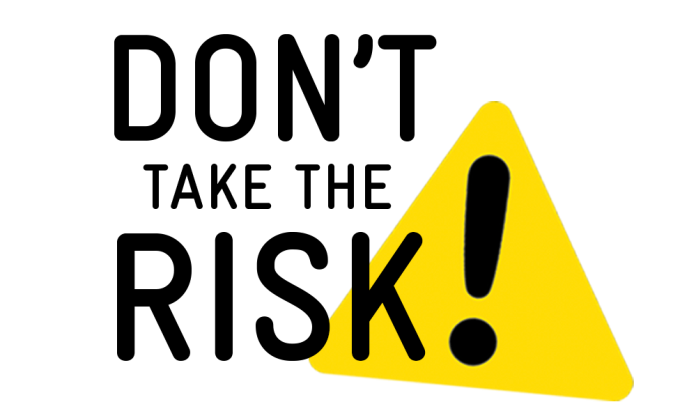 Retail Mutual says retail businesses should not be taking risks during the current lockdown.
The Retail Mutual has told its members not to take the risk when it comes to their customers, staff, business and cover providers.
Due to the current climate, many businesses are having to adapt in order to survive, but some business owners are not putting the correct procedures in place to help protect their livelihoods. The Retail Mutual is launching its 'Don't Take the Risk' campaign to encourage high-street businesses to identify and manage the potential risks that could occur on their premises. The team has created a free in-depth risk-assessment guide that not only highlights common risks that high-street businesses can face but also provides helpful solutions to help reduce those risks.
With many retail businesses facing financial strain and temporary closures, business owners are trying to find ways to reduce their overheads. One particular way is not to renew their business cover or reduce their cover limits, thereby running the risk of not having the correct protection in place. However, if an accident were to happen, then they could find themselves financially worse off.
Kirsty Hampton, Mutual Manager for The Retail Mutual said, "Many of our Members are struggling and are having to find new, innovative ways to adapt their businesses, but some are also failing to carry out thorough risk assessments beyond risks associated with Covid-19. The last thing these businesses need is an additional incident happening due to neglected and unidentified risks, adding to the financial strain they are already facing as a result of this pandemic."
The Retail Mutual has paid a number of business interruption claims from its Members and receives more each day.
While non-essential businesses have closed due to lockdown restrictions, they believe that because they are no longer open, they don't need to renew their cover. But with cold winter weather and vacant properties come other risks, and The Retail Mutual continues to receive a wide range of claims for incidents such as burst pipes, fires and break-ins, which have occurred whilst premises were unoccupied. The Retail Mutual wants to remind these businesses that accidents still can and do happen, so Don't take the risk!
To download a free risk-assessment guide, visit The Retail Mutual's website www.theretailmutual.com/downloads and select the right risk assessment template for your business.