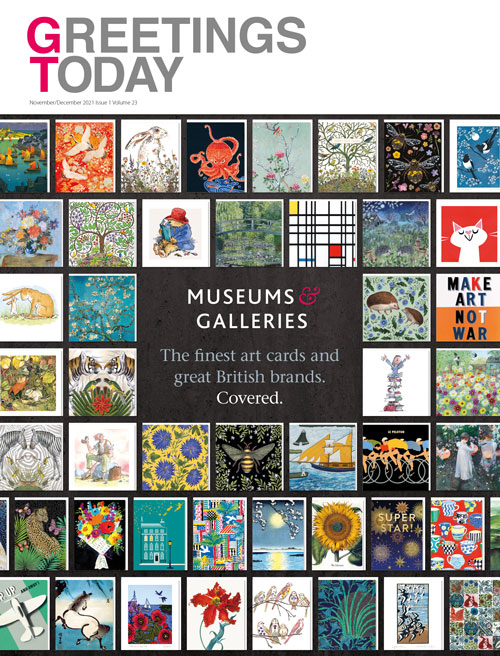 Don't miss out on the latest edition of Greetings Today! The Nov/Dec issue is packed with pages of news, views, and hot products.
IN OUR FEATURES SECTION: we focus on upcoming trade shows, and the latest products set to grace shop shelves in early 2022.
IN OUR RETAIL SECTION: we interview RETA award-winner Sarah Laker, owner of two Cheshire shops, and finalists Hannah Rudder and Paul Mordecai, who run Dee's Cards in Bedfordshire. Plus we hear the latest from five other retailers in our Shop Talk feature.
PLUS: our regular columnists. Henri Davis looks at the value of industry awards, Sarah Ward of the Gifts Association welcomes back trade shows, and John Ryan asks whether retail hybridisation is right for greeting cards retail.RETAILERS AND SUPPLIERS: if you have news or views that you would like considered for inclusion in the next issue, please email Editor Naomi MacKay at naomi@lemapublishing.co.uk