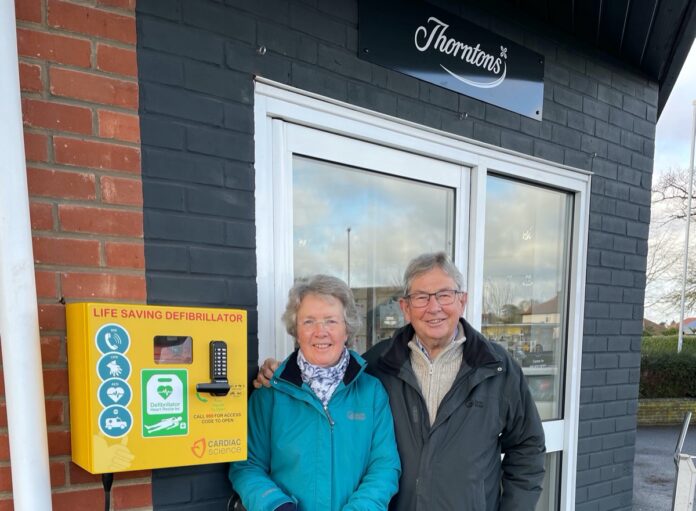 The owners of a Norwich Greeting card shop have been awarded MBEs in the New Year Honours List
David and Ruth Southgate, owners of Cards N Things, were nominated for their charity and community work. The shop is now run by their son Paul and his partner Helen.
For more than 50 years, David, 81, and Ruth, 79, have dedicated their lives to voluntary work.
The nomination for the award stated: "They founded a church in Hellesdon, Norwich that started with meetings at their home, followed by a tent mission and finally they built the current church premises.
"They have guided thousands of children and young adults through Sunday School, youth clubs, summer camps and many other outing days. With the support of others they have tried to teach children and young people good morals and skills for life.
"Through the church they also started a luncheon club that provides care and hot meals for the elderly within the community. Over the years they have served thousands of hot meals. Their work with the elderly also includes monthly 'Saturday Special' days with entertainment and food. In addition they have made regular home visits to those unwell or unable to venture out.
"As well as the work within the church they also founded a local orchestra. This is open to musicians of all abilities and ages. It has been running continuously for 40 years with regular practices on Monday nights and the orchestra performing 4-5 charity concerts per year. There are approximately 40 members and they have raised more than £100,000 for charities over the years with special support at each Christmas concert toward the M.S society as they have a good friend with this condition. So far they have raised over £18,000 for the local M.S Society helping them build new facilities.
"David and Ruth have seen musicians start in the orchestra and go on to become professional musicians, one of which is currently a member in the Household Guard and played at Her Majesty's Funeral.''
They also founded, and continue to work with, the Hawthorne Meadow Trust which seeks to build and provide affordable sheltered homes for the elderly within the local community.
You can find out more about Cards N Things in our Diary of a Card Shop column in the upcoming January/February issue of Greetings Today.
www.locaji.co.uk/norfolk/norwich/cards-n-things/382142/